Skirt: made by me fabric thrifted $3, Sweater: Rave $20, Tank top: Target(old), Tights: Target $5, Socks: so ridiculously old, I'm talking like 2nd grade status, Shoes: forever21 gift, Belt: thrifted $1, Bike: bought from a family friend $99 ;)
Just so you guys know, I LOVE bike rides.
My dream is to have a cute bike with a basket and just ride my bike everywhere I go.
Too bad I had a flat tire today and didn't actually get to ride my bike.
I was all ready to go and then realized that my tire was in dying need of air.
My poor baby has been in the garage since Winter :(
Don't worry, I went on a walk instead with my dad.
But tomorrow, that bike has my name written allllll over it :)
I was featured here today.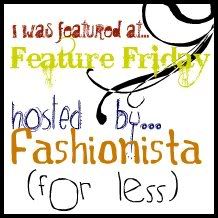 HAPPY FRIDAY!!
oh, ps, this outfit was totally inspired by this outfit from Totally Tessa.
She is the cutest.